Fleming College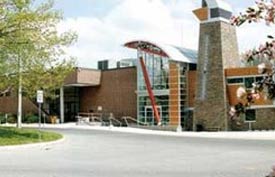 About Fleming College
Located in the heart of Central Ontario, Fleming College has campus locations in Peterborough, Lindsay, Cobourg and Haliburton. Named for famous Canadian inventor and engineer Sir Sandford Fleming, the college features more than 90 full-time programs in, Business, Community Development, Environmental and Natural Resource Sciences, Fine Arts, Health and Wellness, Law and Justice, and Technology and Skilled Trades. Fleming College has 5,000 full-time and 10,000 part-time students, and more than 50,000 alumni.
Fleming College, previously known as Sir Sandford Fleming College, is a College of Applied Arts and Technology in Peterborough, Ontario. Fleming College is also the only college in Canada to offer a three-year International Trade program, as opposed to International Business.
At Fleming College you will experience incredible recreational facilities, lots of green space and a vibrant downtown core. Fleming offers a safe environment and the very best in student lifestyle, both on and off campus. Located in the Kawartha Lakes region with over 250 lakes and waterways.