Sault College of Applied Arts and Technology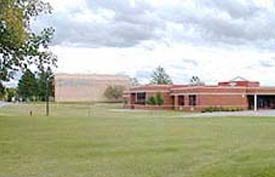 About Sault College
Sault College of Applied Arts and Technology is one of 24 publicly funded community colleges in Ontario. Sault College is located in Sault Ste. Marie, Ontario and began in 1965 as the Ontario Vocational Centre.
Today, Sault College offers full-time and part-time opportunities for students in post-secondary, apprenticeship, adult retraining, continuing education, and contract training program categories. Sault College's full-time and part-time enrollment totals about 9,000 registrants annually.
Whatever your educational goals, Sault College is dedicated to satisfying your learning needs. With enthusiastic staff, small class sizes and a student-to-faculty ratio lower than the provincial average, Sault College students learn in a supportive environment.