Redeemer University College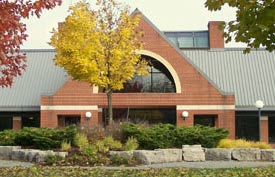 About Redeemer University College
At Redeemer, you will explore the relationship between faith, learning, and living! Located in Ancaster, Ontario, Redeemer University College, made up of about 800 students, is a Christian liberal arts and science university that offers academic excellence in over 40 different majors and minors leading to a Bachelor of Arts, Bachelor of Science, or Bachelor of Education degree.
The overall purpose of the institution is to equip students to fulfil their callings in the Kingdom of God by providing them with a post-secondary education that is grounded in the Scriptures. Such a Christian education will enable students to discern the biblical basis of a Christian worldview, to translate this worldview into a systematic framework for academic work, to acquire an understanding of the profoundly religious nature of cultural formation and an historical awareness of the conflicting spiritual roots of contemporary culture, and to apply and develop these insights in the various liberal arts and science and in an area of disciplinary specialization.
Such an education will help strengthen students' commitment to the Christian faith and better prepare them to exercise their God-given talents and abilities in the full range of life's callings and vocations. Students will be enabled to understand the times in which they are living and the direction in which their society is headed and to strive for the furtherance of the Lordship of Christ in a life of service to God and their neighbour.
The framework for this Scripturally-directed program of education is delineated in the Statement of Basis and Principles, which is part of the charter of Redeemer University College. It is given expression in a number of Educational Guidelines.