Conestoga College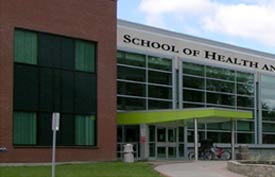 About Conestoga College
Conestoga has risen to become one of Canada's premier polytechnic institutes. We offer advanced applied education, and research leading to the commercialization of innovation in southwestern Ontario. For the last nine straight years independent research has named Conestoga as the number one publicly funded college in Ontario!
Our largest campus (Doon) in Kitchener is located right next to highway 401 on 138 acres of land and offers a full range of programming. Our Waterloo campus is a centre of excellence for skilled trades and culinary. Our Guelph campus has emerged as a provincial leader in motive power trades. We also have smaller campuses in Stratford and Cambridge offering academic upgrading and career focused programs.
Conestoga College offers 102 full-time programs, 27 apprenticeship related programs, 5 applied degrees, 4 collaborative degrees, 29 post-graduate certificates and 96 part-time programs.