Vancouver Community College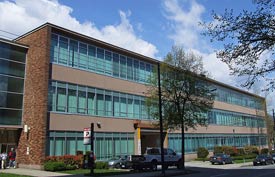 About Vancouver Community College
Vancouver Community College has been preparing students for success since 1965 and currently offers more than 60 programs designed to train students for a career. VCC graduates possess the skills necessary to excel in their chosen field and are sought after by potential employers.
VCC is proud of its supportive and knowledgeable faculty who brings real-world experience to the classroom. Students gain practical experience and for many programs, a practicum in a local business is an important part of the training.
Our close relations with industry are also an integral component to the success of our programs and graduates. Program Advisor Committees (PACs) meet regularly to discuss curriculum, changing equipment needs and industry trends. Their support is invaluable.
British Columbia Universities