Nunavut Arctic College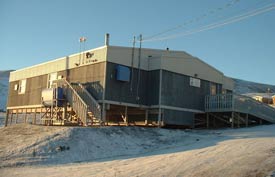 About Nunavut Arctic College
The Nunavut Arctic College takes pride in the essential role they play at the center of northern communities. Their mission is to contribute to the development of Nunavut and a future that is prosperous.
Nunavut Arctic College's goal is to provide support to their students in all areas of their development so that they can achieve personally-set goals, become well-equipped to contribute and serve their families and communities and be able to participate and contribute as Nunavut takes on new roles in the global community.
Nunavut Arctic College's dedicated staff offers a variety of high quality programs at three campuses and 24 Community Learning Centres; programs that serve the needs of students, government and business. Graduates are helping to bridge the Nunavut of yesterday to the Nunavut of tomorrow.