Memorial University of Newfoundland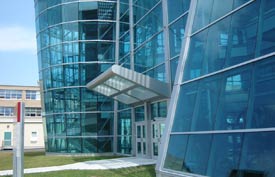 About Memorial University
There are over 20,000 students currently enrolled in full and part time studies at Memorial University of Newfoundland. This number includes both undergraduate and graduate students. Approximately 85% of students are from Newfoundland and Labrador.
Memorial is the largest university in Atlantic Canada, offering more than one hundred degree program options. The most popular programs include Engineering, Business Administration, Nursing, Education, English, Folklore, French, History, Biology, Biochemistry, and Psychology.
Co-operative education is at the forefront in experiential learning at Memorial University. Combining classroom expertise with work experience, students get a truly balanced learning experience. Memorial's co-operative education programs are the largest in Atlantic Canada; graduating over 8,000 students into rewarding careers worldwide.
Newfoundland and Labrador Universities